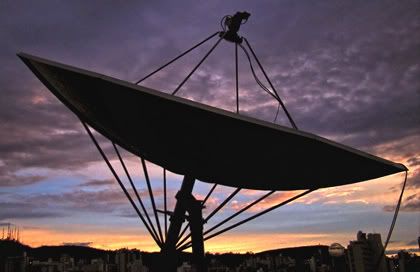 I've held off on getting mobile internet on my phone for a few reasons. Mostly because I just don't want to be that connected and available to everyone, and because I really don't want an email update about my Netflix queu interrupting dinner. Sometimes, however, there are circumstances when it would be nice to have. For those times, I've put together a little step-by-step procedure that I've found useful as a way to get specific, important emails to my non internet capable phone using SMS.
It's really easy, and if you don't have Gmail yet, maybe this will convince you to sign up.
1. Sending email from your phone. Type your message as you usually would, but instead of sending it to a mobile number, send the text message to an email address. It's that simple. Give it a try and email a text message to your inbox. This will set you up for the next step.
2. Receiving email on your phone. The "from" field of the email/text you just sent should look somewhat familiar. Usually it's your mobile number@carrier.com or something of the sort. I use AT&T so mine is xxxxxxx@txt.att.net. All mobile carriers have slightly different systems (I think Sprint does some kind of routing thing) so this is the easiest way to discover what your phone's email address is. Once you have this, you can start forwarding important messages to your phone.
3. Using Gmail to forward emails. It's all well and good that YOU know how to email your phone, but good luck getting your non-tech savvy significant other to start emailing your cell phone. Luckily, the wizards at Google have you covered.
1. Sign in to Gmail and click "Settings" at the top right.
2. Click on the "Filter" tab.
3. Click "Create a new filter".
4. In the "From" field, type in an email address. This could be your boss, dentist or even Great Aunt Myrtle, bless her heart. All the emails from the address you put in this field will get forwarded to your phone, so make sure this person A) is important, and B) doesn't often send you spammy chain letters and other useless emails.
5. Click the "Next Step" button.
6. Check the "Forward To" box, and input your cell phone's email address into the field.
7. Click the "Create Filter" button and you're done! Now, all email from that special someone will be pushed right to your phone and you don't have to pay an extra $30 a month for mobile internet.
Just a few notes:
Normal text rates apply, so it would be advisable to have unlimited text service.
As long as you don't check the "Delete It" box during filter creation, you will still retain a copy off all forwarded emails in your inbox.
The flexibility of Gmail's filter features can be incredibly powerful, especially when combined with RSS and SMS technology, so I highly encourage you to play around and see what you can come up with. Leave any tips or exciting combinations in the comments.
As always, follow me on Twitter! http://twitter.com/dpwalsh